MFSAS Gathering Qualitative Data Course (2 days)
Generate new knowledge through qualitative discovery
This course will enable participants to understand the results from administrative or survey data by investigating these findings in more depth through qualitative methods. It will cover skills to gather data from stakeholders through interviews, focus groups or visual methods in order to make evidence-informed decisions and ensure that surveys provide valid and reliable data.​
Topics covered
Designing research using the appropriate qualitative method(s) 
Planning research (Including budget, ethics, sampling, participant recruitment and logistical arrangements)
Developing interview guides, consent forms and information sheets
Interviewing with confidence (including interview skills, facilitation skills, interview and focus group practice and feedback opportunities)
Understanding other qualitative methods such as observation, ethnography, cognitive/retrospective interviews, visual methods, and online methods
Enhancing the validity and trustworthiness of qualitative research  
Developing a coding protocol
Computer assisted qualitative data analysis
Analysing and interpreting qualitative data
Writing up results for different audiences, PhD, peer-reviewed papers, participant summaries, or policy briefs
Learning objectives
Gain knowledge and skills to understand, design and conduct high quality qualitative research to inform evidence-informed decisions
Understand the complementarity between qualitative and quantitative methods
Critically review the quality of qualitative findings in reports, policy briefs and published papers
Who is this course for
Research and policy officers in government or the private sector, school leaders who would like to gather evidence from their stakeholders, researchers, students enrolled for Higher Degree Research and anyone else who would like to gather data through interviews, focus groups, observational data, or visual methods.
Course dates
Wednesday, 3 November - Thursday, 4 November 2021, 9am - 5pm

For Custom and Group courses (10 participants or more) - Email us to discuss
Fees (incl. GST)
$912 - Early Bird (book and pay one month out)
$1,100 - After Early Bird discount expires
$880 - Groups (3 or more, price per person)
$825 - Students
(Fees include course materials and full-day catering)
By registering to attend this course you are agreeing to our terms and conditions.
Presenters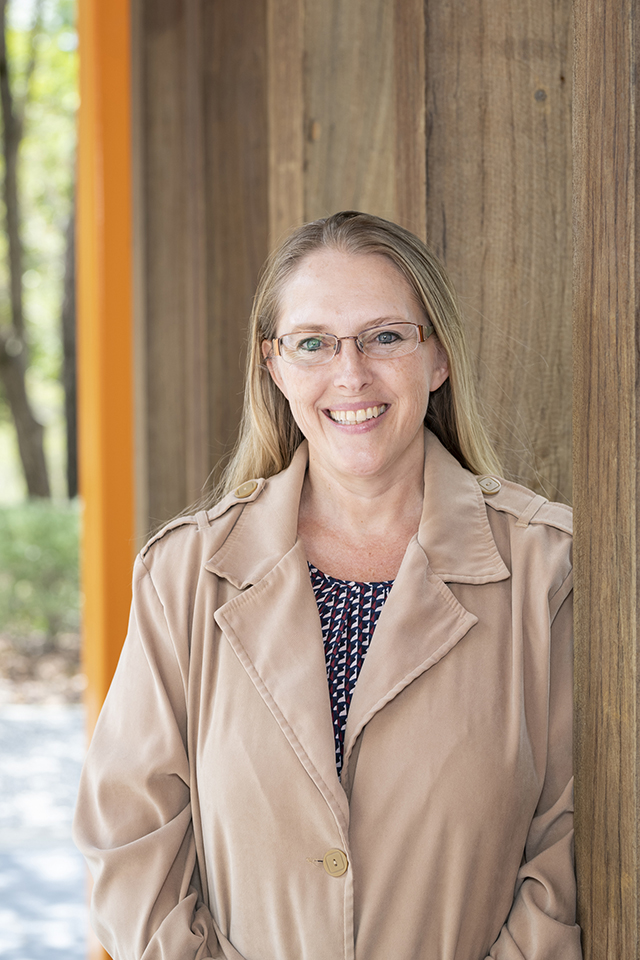 Associate Professor Jenny Povey is a Research Group Leader at the Institute for Social Science Research, and a Senior Research Fellow in Social Methods in the ARC Centre of Excellence on Families and Children over the Life Course (the Life Course Centre) at The University of Queensland. She is a Psychologist and obtained her BA Honors, MA and PhD from the Nelson Mandela Metropolitan University in South Africa. Before coming to ISSR, Jenny worked as a Chief Researcher at the Human Sciences Research Council in South Africa in the area of Education effectiveness. Jenny's research expertise is in the area of evidence-based practice and social policy evaluation, more specifically focusing on education effectiveness, parent engagement, and disadvantage. She has extensive experience in mixed methods research using administrative data together with survey and qualitative data. Jenny has worked closely with Government Departments and Ministries both in Australia (e.g. DHHS in Tasmania; Commonwealth DET; Qld DET; CESE NSW; Commonwealth DSS) and internationally (e.g. South Africa, Eritrea, Cambodia and the Solomon Islands) to gather research evidence from a wide range of disadvantaged communities to inform policy. In addition to managing the Try, Test and Learn Evaluation, she is currently working on understanding why and how some schools are more effective at parent engagement than others and how improving parent engagement in socially disadvantaged schools effects cognitive and non-cognitive (including well-being) outcomes of students living in these communities over their life course.
Dr Stefanie Plage is a sociologist with expertise in qualitative research methods. Her research interests span the sociology of emotions, education and the sociology of health and illness. Her PhD research employed longitudinal qualitative research methods, using a combination of visual and narrative techniques to explore the lived experience of cancer. Stefanie has taught introductory and advanced courses in sociology and medical sociology,  research design and qualitative inquiry, including the use of software for qualitative research (i.e. NVivo). She is currently working on mixed methods projects in the area of education.
Steffi Cook is a Senior Research Assistant at the Institute for Social Science Research. She has her BA Honours in psychology, and has worked in research for government and universities over the last nine years. She has extensive experience using mixed methods designs in the areas of behavioural economics, crime, public policy and education. Steffi has conducted over a hundred interviews in the course of her work, ranging from children to adults experiencing disadvantage, and has previously taught this introductory course in qualitative research. Currently, she is the Project Manager on two projects using surveys in the area of workplace conditions and wellbeing, and has previously been a key contributor to the Try, Test and Learn evaluation in the analysis of both the qualitative and quantitative data.  
Where
UQ's Institute for Social Science Research, Cycad Building, 80 Meiers Road, Indooroopilly, Brisbane, Australia