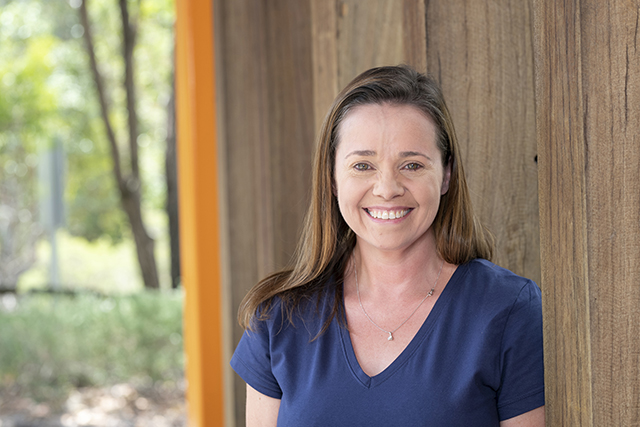 Professor Lisa McDaid is internationally recognised for her work in developing and translating innovative, co-designed social-science based public health interventions in diverse settings. Her research explores how best to engage communities at high risk of poor health and wellbeing in health improvement research. Lisa was specifically recruited to ISSR in 2019 to consolidate and strengthen the health research portfolio – one of the four core ISSR research impact themes.
Lisa obtained her PhD in Medical Sociology from the University of Glasgow in 2007 and her research has explored sexual health inequalities among those vulnerable to ill health including LGBT+ communities, African communities in the UK, men and women living in deprived areas, and young people. Lisa brings strong methodological expertise in qualitative methods and in the development and evaluation of social science-based public health interventions. Since moving to Australia in 2019, Lisa has secured over AU$5m funding from NHMRC, Federal and Queensland governments, and philanthropic organisations.
Lisa is passionate about ensuring that her research makes significant contributions to identifying solutions to health inequalities among the most disadvantaged in our society.
Knowledge translation and exchange is embedded in all of Lisa's work and, drawing on her research career in the UK has equipped her with an in-depth understanding of how to deliver and evidence impact. For example, previous research informed the Scottish Government's policy decision to publicly fund PrEP (a drug that can prevent the transmission of HIV, if taken before sex) for HIV prevention in Scotland, which had significant impact further afield, informing international policy guidance on PrEP implementation with marginalised populations.
Since joining ISSR, Lisa has secured and led a productive partnership with Health and Wellbeing Queensland. She has grown the partnership from its inception and established a true partnership model that draws on the skills and expertise of all the ISSR and Health and Wellbeing Queensland teams that are involved. The ISSR approach goes beyond any one individual to contribute true collective impact, which is a benefit to Health and Wellbeing Queensland and to The University of Queensland. Lisa has also completed co-designed evaluations for Queensland Health, Brisbane Youth Service, and the Paul Ramsay Foundation, while continuing to write and publish academically.
In addition to her strong research focus, Lisa was appointed ISSR Deputy Director (Research) in March 2021 with a remit to support the Director in the delivery of the Institute's vision, strategy and goals on workplace culture, impact, and quality research and translation. Lisa takes lead responsibility for strengthening the ISSR impact themes and research partnerships and facilitating organisational change to improve research practice and efficiency.
Since taking on this role, Lisa has worked with colleagues to introduce a new organisational structure for the Institute, which provides greater accountability and inclusiveness and gives staff and students more opportunity to be involved in the governance of ISSR. Lisa takes a whole of Institute approach and recognises that its staff and students are its strength. Building on this to support efficiencies and excellence in real-world social science research continues to be an essential part of Lisa's work at ISSR.