Health and Wellbeing Queensland (HWQld) was established in 2019 to improve population health and reduce health inequities by reducing the burden of chronic diseases. Recognising that a whole of system approach is required to achieve population health improvement, HWQld identified a capacity need to help them deliver on their vision. In September 2020, HWQld established a strategic research partnership with ISSR to collaboratively develop, support, and build capacity in research and evaluation across their program of works.
Under the leadership of Professor Lisa McDaid, the initial program of partnership activities has been organised into four main work packages:
In addition to the implementation of the above organisational frameworks, the partnership has evolved to encompass additional scopes of work.
Dr Anne Cleary is leading the evaluation of HWQld's flagship Pick of the Crop program (a school-based initiative involving collaborations with participating schools) to develop and implement strategies to promote vegetable and fruit intake among students.
A team led by Professor Tim Reddel has also provided support for the development of a Queensland Equity Framework, which aims to identify and track who, where, and what needs to change to remove systemic barriers that create inequity, and to provide the right support, at the right time, to the right people and communities.
The partnership has also provided new opportunities for ISSR higher degree research students to gain invaluable industry experience, with the first 6-week student placement commencing in August 2021.
The partnership has already demonstrated significant impact and delivered outstanding partner experiences and outcomes. The co-development of a systems-based framework has enabled HWQld to better measure and understand its role in influencing the prevention system in Queensland. Partnership activities and capacity building have informed the future funding of preventive health programs and the reporting requirements for renewed HWQld service agreements with their external program providers.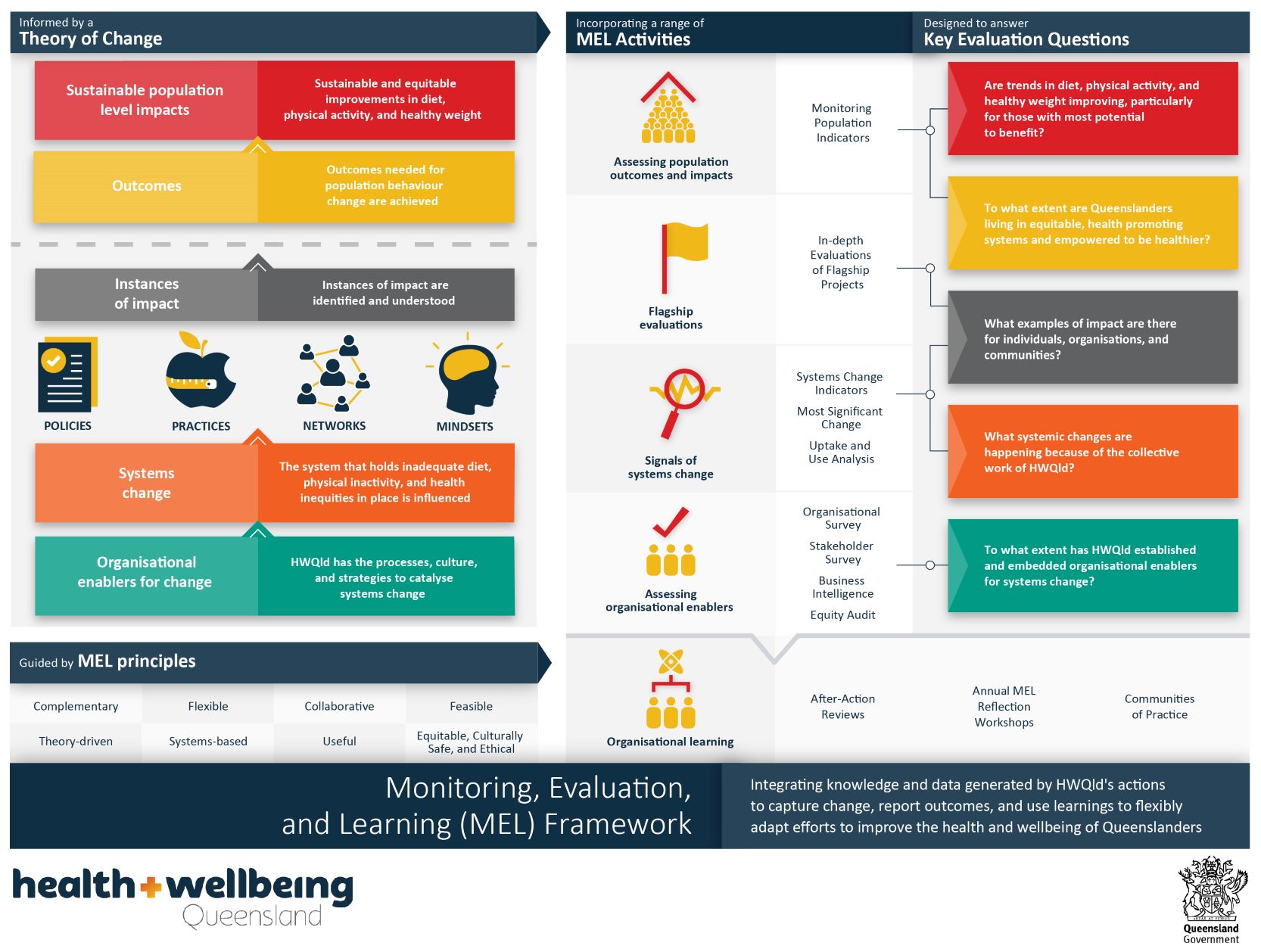 All outputs are co-developed and co-authored by HWQld-ISSR, drawing on the partnership approach that recognises a shared commitment to trust, open communication, the capacity to challenge (and to be challenged), reciprocity and responsiveness, and a commitment from both organisations to be bold and innovative. This has been strengthened by ISSR team members regularly undertaking work from inside HWQld offices. The value-add of the partnership has been in both directions, with ISSR gaining valuable insight into sector program design and delivery, exposure to new partners, and healthy challenges to established academic paradigms to improve research translation and research service delivery.
HWQld has an ambitious change agenda that required a partner that is highly collaborative, innovative and adaptable. ISSR's preferred approach is to work closely with our partners in both conception and design, and to communicate clearly and often. This nimbleness has enabled the first year of the partnership to develop and pivot quickly to changing priorities to ensure that it remains fit-for-purpose and on track to meet the aspirations of HWQld.
We are excited to strengthen and build the partnership further as we enter Year 2.
Term: September 2020– September 2022
Team:
ISSR: Professor Lisa McDaid, Dr Mark Robinson, Associate Professor Abdullah Mamun, Dr Caroline Salom, Rumaana Suleman, Dr Anne Cleary, Dr Yaqoot Fatima, Dr Joemer Maravilla, Professor Tim Reddel, Zen Inch, Dr Nam Tram, Dave Porter, Dr Matthew Curry, Dr Shekari Soleimanloo Shamsi, Dr Kora Uhlmann
HWQld: Dr Robyn Littlewood, Dr Sara Mayfield, Dr Peter Abernethy, Dr Li Kheng Chai, Roger Meany, Dr Dru Armstrong, Nicholas Maymann, Caroline Macaulay