"Each year, thousands of young people in Australia approach the end of their compulsory schooling stage without a clear sense of what they would like to do or become in the future." Associate Professor Wojtek Tomaszewski.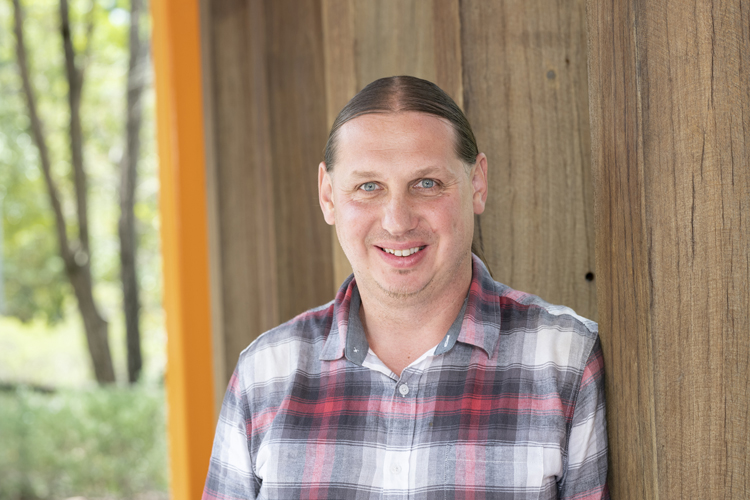 Driven by an interest in how schools, universities and the Vocational Education and Training sector can help students get ahead, Associate Professor Tomaszewski is a Group Leader in Education, Employment and Disadvantage at ISSR. With a BSc and MSc in Mathematics, an MA in Sociology, and a PhD in Social Sciences, Wojtek has strong expertise in quantitative research methods and advanced statistical analysis of administrative and survey data, as well as in research in education, employment, and transitions from school to work.
Much of the current equity research activity in Australia is focused on supporting disadvantaged groups to access higher education, but most of the programs run by individual universities and other organisations lack a clear evidence basis to support their design. Since arriving in Australia in 2011, Wojtek has tackled this problem head on and he has rapidly established himself as a national leader in higher education equity research where he employs advanced quantitative research expertise to support students to succeed in education, regardless of their background.
"One of the things we need is better data on how equity interventions can not only engage students but keep them engaged and help them get employed". Associate Professor Wojtek Tomaszewski.
During his tenure at ISSR, Wojtek has undertaken a number of projects for the State and Commonwealth Governments, with a strong track record of successfully managing and delivering education-focused projects. Wojtek has had particular success within the National Priorities Pool (NPP) of the Higher Education Participation and Partnerships Program (HEPPP), with projects including:
2016 Scoping of the Widening Participation Longitudinal Study (WPLS),
Review of the Identified Equity Groups,
Effects of Cumulative Factors of Disadvantage in Higher Education,
Low SES Student Deferrals,
Student Equity in Higher Education Framework (SEHEEF).
Wojtek also has an established and productive working relationship with the NSW Government where he has managed a multi-year partnership to develop new systems and end-user support for longitudinal data on student engagement. This strong relationship was key to ISSR gaining access to NSW student data, which formed a component of the quantitative work Wojtek led on the recently completed Paul Ramsay Foundation funded Learning through COVID-19 project.
2021 has been a very successful and busy year for Wojtek and his team, with much of their time currently spent on:
developing the Student Equity in Higher Education Evaluation Framework for the Department of Education, Skills and Employment (DESE),
providing data analysis and reports for the Australian Curriculum, Assessment and Reporting Authority (ACARA) on consultations for the Australian curriculum review,
undertaking research on school factors that drive long-term outcomes for students from regional, rural and remote areas for the Queensland Department of Education; and
working on two new projects for the NSW Government: analysing school-to-work pathways using linked administrative data; and exploring school, community and student factors driving attendance in NSW schools.
Besides his demonstrated success in applied research, Wojtek is an accomplished international scholar with a strong academic publication record in high-profile international academic journals, and a continued dedication to mentoring and supervising the next generation of educational equity researchers.