MFSAS Longitudinal Data Analysis (5 days)
Deepen your specialist knowledge of longitudinal approaches
This five-day intensive course has been specifically designed to deepen the specialist knowledge of your research teams and enhance the quality and meaning of the data you use when making crucial business decisions.
The course delves deeply into topics that are pivotal for organisations that use longitudinal data for research and decision-making. Using an engaging combination of presentations, exercise-based and group activities the course covers the latest in statistical methods, as well as how and where to apply them. The practical hands-on sessions use real-world longitudinal data, from the Household, Income and Labour Dynamics in Australia (HILDA) longitudinal survey, and Growing up in Australia: The Longitudinal Survey of Australian Children (LSAC).
Topics covered
Longitudinal data - structures and management
Exploratory longitudinal data analysis
Panel regression - Pooled OLS, fixed-effect, random-effect and hybrid models
Multi-level data and frameworks applied to longitudinal data
Event history analysis
Model choice for longitudinal data
Learning objectives
Understand the advantages of using longitudinal data for research and decision-making
Manage longitudinal datasets and prepare these for statistical analysis
Understand the different approaches that can be used to model multivariate relationships with longitudinal data (e.g. fixed and random-effect regression models)
Recognise hierarchical data and the relevance of multilevel models
Understand how multilevel models can be used to analyse variation and trends in growth over time with longitudinal data
Understand how to model duration until an event occurs, using event-history analysis
Determine which modelling approach is most appropriate for different types of research questions
Effectively present longitudinal data analyses results to non-technical audiences
Who is this course for
Analysts and researchers in government, private organisations and universities who want to develop their skills in the analysis and interpretation of longitudinal data.
Prerequisites
Working knowledge of ordinary least squares (OLS) regression techniques.
Stata® software experience is desirable but not necessary.
Course dates
This course is only open to group bookings of 10 or more participants. It can be tailored for in person or online delivery (with organisational licences for stata). Email us to discuss
Presenters
Dr Peter Rankin is a postdoctoral research fellow working within the Early Development, Education, and Care group at ISSR. He has a broad range of applied statistical expertise encompassing Frequentist and Bayesian techniques. His current focus is on longitudinal and multilevel modelling, psychometric techniques for measurement, and compelling visualisations of complex data. Peter is also competent in structural equation modelling, machine learning, and econometric techniques. Importantly, he can work with, communicate between, and translate for different disciplines and statistical skill levels. 
Dr Martin O'Flaherty is an experienced sociologist and one of ISSR's key researchers in life course analysis and family dynamics. Martin is an ISSR Research Fellow in Family Dynamics within the ARC Centre of Excellence for Children and Families across the Life Course (the Life Course Centre) and an exceptional emerging sociologist who has already been published in the top-tier journal Demography.  Martin's recent research investigates longitudinal patterns of time-use among Australian children, background factors (such as class and family structure) that predict time-use patterns, and associations between child time-use and developmental, achievement, and health outcomes in adolescence. He is also aiming to identify health, labour market, and other consequences of different fertility timings. Martin has extensive high level experience in quantitative analysis and data collection, and substantial experience managing large projects including diverse stakeholder groups.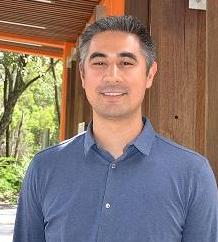 Dr Matthew Curry is a sociologist and research fellow at ISSR. He studies inequality in education and labor market outcomes and intergenerational stratification processes. He has experience with a range of econometric techniques including propensity score methods, event history techniques, and multilevel models. Much of his work uses longitudinal data sets, including large household panel survey, to study parents' and children's long-term socioeconomic outcomes.
Enquiries
Xenia Aitken-Smith | Business Development Coordinator
+61 7 3443 1019
Subscribe to ISSR's Newsletter
---
Testimonial
The course introduced me to an additional suite of analytical tools, which adds to my range of analytical options and will provide me with additional "leads when looking for patterns in data".  My attendance at this course is the result of a recommendation by a co-worker who took the course - and I, in turn, will be sure to also recommend this course to others. I recommend this course to anyone who has an interest (or need) to determine patterns in the data which reflects events or characteristics over a period of time.  Useful juicy stuff!   
Dr. Travis Anderson-Bond, Youth Justice, Queensland