MFSAS Introduction to Longitudinal Data Analysis and Panel Regression Models (2 days)
Learn how to handle and analyse longitudinal quantitative data
This two-day course provides participants with a thorough understanding of the structure, properties and uses of quantitative longitudinal survey datasets, as well the skills to confidently manage and analyse these. It combines comprehensive explanations with hands-on practical sessions using Stata software and data from the Household, Income and Labour Dynamics in Australia (HILDA) Survey. 
Topics covered
Longitudinal data - structure and management
Exploratory longitudinal data analysis
Panel regression - Pooled OLS, fixed-effect, random-effect and hybrid models
Model choice for longitudinal data
Presentation of results for longitudinal data
Learning objectives
Understand the advantages of using longitudinal data for research and decision-making
Manage longitudinal datasets and prepare these for statistical analysis
Perform exploratory and descriptive panel data analyses
Understand the different approaches that can be used to model multivariate relationships with longitudinal data (e.g., fixed-effect and random-effect regression models)
Determine which modelling approach is most appropriate for different types of research questions
Effectively present longitudinal data analyses results to technical and non-technical audiences
Who is this course for
Analysts and researchers in government, private organisations and universities who want to develop their skills in the analysis and interpretation of longitudinal data.
Prerequisites
Working knowledge of ordinary least squares (OLS) regression techniques.
Stata® software experience is desirable but not necessary.
Course dates and fees
For Custom and group courses (10 participants or more) - Email us to discuss.
By registering to attend this course you are agreeing to our terms and conditions.

Monday, 16 May - Tuesday, 17 May 2022 
****Registrations for this course date are now closed****
Monday, 31 October - Tuesday, 1 November 2022
Face-to-face delivery at ISSR, Long Pocket Precinct, 9am - 5pm (AEST)
(Fees include GST, course materials and catering) 
$1,300 - Standard rate
$1,079 - Early Bird (book and pay one month out)
$1,040 - Group rate (3 or more, price per person)
​$910 - UQ Students
$975 - Students (other than UQ)
Book October course (face to face)
Presenters
Dr Peter Rankin is a postdoctoral research fellow working within the Early Development, Education, and Care group at ISSR. He has a broad range of applied statistical expertise encompassing Frequentist and Bayesian techniques. His current focus is on longitudinal and multilevel modelling, psychometric techniques for measurement, and compelling visualisations of complex data. Peter is also competent in structural equation modelling, machine learning, and econometric techniques. Importantly, he can work with, communicate between, and translate for different disciplines and statistical skill levels.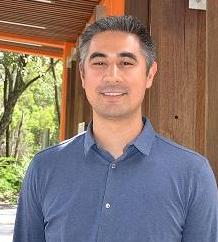 Dr Matthew Curry is a sociologist and research fellow at ISSR. He studies inequality in education and labor market outcomes and intergenerational stratification processes. He has experience with a range of econometric techniques including propensity score methods, event history techniques, and multilevel models. Much of his work uses longitudinal data sets, including large household panel survey, to study parents' and children's long-term socioeconomic outcomes.
Help us understand your training needs
We would like to take this opportunity to better understand your training needs, what courses you would like to see offered and whether offering credentials are important to you and/or the organisation in which you work.
We would greatly appreciate if you could take a few minutes and complete this survey.
---
Enquiries
Lucy Bryce | Training Coordinator
+61 7 3346 7471
Subscribe to ISSR's Newsletter