Gathering and Analysing Qualitative Data Course
The 3-day Gathering and Analysing Qualitative Data course provides qualitative skills to design, collect, analyse and make evidence-informed decisions based on qualitative data or qualitative data integrated with quantitative data (mixed methods). 
The trainers use their extensive experience to provide real world examples of how to apply this method in practice to collect large scale qualitative data and how to understand the results from administrative or survey data by investigating these findings in more depth through qualitative methods.
Using experiential design, the course provides opportunities to practice the skills learnt to undertake interviews, focus groups or visual methods whilst gaining feedback from the ISSR trainers.
Who is this course for: Research and policy officers in government or private sector; researchers; school leaders who gather evidence from their stakeholders; students enrolled for Higher Degree Research and anyone who gathers data through interviews, focus groups, documents, observation, or visual elicitation methods. Researchers developing a survey would find the course useful in the design and testing phase as well as to analyse data from open-ended questions.
Topics covered
Designing research using the appropriate qualitative method(s)
How qualitative and quantitative methods can complement and enhance our understanding of a research problem
Understanding and addressing research bias
Enhancing the validity and trustworthiness of qualitative research through best practices measures such as keeping a reflective journal, creating a well-developed coding framework and engaging others in your analysis
Developing qualitative research questions
Planning research (including budget, ethics, sampling, participant recruitment and logistical arrangements)
Developing qualitative instruments (including interview guides, consent forms and participant information sheets)
Interviewing with confidence (including interview and facilitation skills, interview and focus group practice and feedback opportunities)
Understanding other qualitative methods such as observation, ethnography, cognitive/retrospective interviews, visual elicitation methods and online methods
Choosing the appropriate analytical approach for your study (including Grounded Theory Analysis, Thematic and Content Analysis, Interpretative Phenomenological Analysis and Narrative Analysis)
Understanding the analytical process (including anonymising, step-by-step guidance through a worked example of coding, practical tips to develop a coding framework and code in 'real world' circumstances and developing themes from the codes)
Using computer-assisted software in qualitative analysis process (including documentation, file storage processes, transcription and analysis and an introduction to NVivo and Leximancer)
Interpreting qualitative data (including how to interpret qualitative results from peer reviewed papers)
Writing up results for different audiences (including PhD thesis, peer-reviewed papers, reports, book chapters, participant summaries, policy briefs, podcasts, case studies and vignettes)
Visualisation and presentation of qualitative data to maximise impact
Learning objectives
Understand the impact of bias in all aspects of the research process
Understand the value and purpose of qualitative research and when to use these methods
Gain knowledge and skills to understand, design and conduct high quality qualitative research to inform evidence-based decisions
Gain knowledge and skills to analyse and synthesise qualitative data
Understand the complementarity between qualitative and quantitative methods and, where appropriate, integrate qualitative and quantitative data in mixed methods research
Critically review the quality of qualitative findings in reports, policy briefs and published papers
Gain knowledge and skills to interpret, write-up and present qualitative findings for a range of audiences
Groups - Course content can be customised and could incorporate your own research questions and/or data and can be held at your own location or at ISSR. (Minimum of 10 participants)
Custom courses - All MFSAS courses can be customised using your own data sets and can be delivered at your premises. (Minimum of 10 participants)

Dates
Monday, 24 October - Wednesday, 26 October 2022
9am - 5pm (AEST)
Online Delivery via Zoom
Fees
$1,830 - Standard rate
$1,519 - Early Bird (book and pay one month out)
$1,464 - Groups (3 or more, price per person)
​$1,281 - UQ Students
$1,373 - Students (other than UQ)*(fees include GST and course materials)
---
Presenters
Associate Professor Jenny Povey is a Research Group Leader at the Institute for Social Science Research, and an Associate Investigator in the ARC Centre of Excellence on Families and Children over the Life Course (the Life Course Centre) at The University of Queensland. She is a Psychologist and obtained her BA Honors, MA and PhD from the Nelson Mandela Metropolitan University in South Africa. Before coming to ISSR, Jenny worked as a Chief Researcher at the Human Sciences Research Council in South Africa in the area of Education effectiveness. At ISSR, Jenny's research group focuses on evidenced-based practice, social policy evaluation and research utilisation that impacts policy and practice. Within this broader theme of work, she has a program of work that focusses on education effectiveness, parent engagement, and student well-being. She has extensive experience in mixed methods research using administrative data together with survey and qualitative data. 
Steffi Cook is a Senior Research Assistant at the Institute for Social Science Research. She has her BA Honours in psychology, and has worked in research for government and universities over the last nine years. She has extensive experience using mixed methods designs in the areas of behavioural economics, crime, public policy and education. Steffi has conducted over a hundred interviews in the course of her work, ranging from children to adults experiencing disadvantage. Currently, she is the Project Manager on two projects using surveys in the area of workplace conditions and wellbeing, and has previously been a key contributor to the Try, Test and Learn evaluation in the analysis of both the qualitative and quantitative data.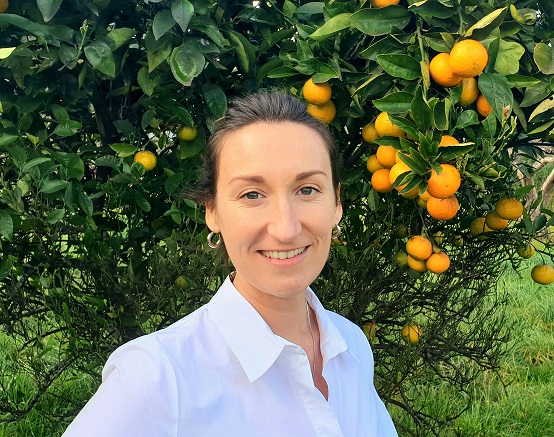 Dr Charlotte (Charlie) Young is a Postdoctoral Research Fellow at the Institute for Social Science Research. She is a qualitative and interdisciplinary researcher working across public health, health promotion, sociology, and migration studies. Charlotte achieved her PhD at Australian Catholic University and her BSc Honours in Sociology and Social Policy at the University of Bath in the UK. She has developed skills in case study design, conducting interviews, focus groups, observation, document review, and applying critical social theory such as intersectionality. Recently, she has been exploring how the COVID-19 pandemic has impacted migrant and refugee background tertiary students and how young culturally and linguistically diverse social media influencers have been promoting COVID-safe behaviours online. Charlotte also explores immigrant organisations as critical settings to influence health and wellbeing. At ISSR Charlotte is contributing to evaluation research including for state-wide health interventions and a refugee resettlement program.
---
Enquiries
issr.education@uq.edu.au
+61 7 334 67471
---
Subscribe to ISSR's Newsletter
Help us better understand your training needs, desired courses & credentials by completing this survey.
---
Testimonials
The emphasis on actually applying some of the theory was brilliant! It's easy to go to a bunch of courses and just learn the theory each time, but it's not until you go to apply it that you realise how important it is to see it in action. I think you have done a great job of this - especially having staff available for the breakouts etc so that things were facilitated well.
Some really useful best-practice advice to better construct interview/survey questions and make sure that they are optimised for participants and will help to achieve the research question/outcomes. Also really great to test my analysis skills and see how the experts do it! Simon Alperstein, National Acoustic Laboratories
---