Social Cost-Benefit Analysis Course
Develop skills to understand & conduct CBAs for social projects
This course is designed for professionals who need to engage with CBAs to aid the design & evaluation of public programs & policies, & need hands-on skills to conduct CBAs.
This course equips participants with an understanding & working knowledge of the skills required to apply Cost-Benefit Analysis (CBA) to the appraisal & evaluation of projects with mainly social costs & benefits. The workshop will cover the potential uses & limitations of cost-benefit analysis (CBA), introduce Social Return on Investment (SROI) analysis, examine the principles & methods underlying CBA & non-market valuation, & provide hands-on exercises to practice the basic skills required to perform CBAs.
This course does NOT focus on non-economic project evaluation, but rather on the application of financial & economic principles, & analysis to the evaluation of projects with a social focus.
Who is this course for
Social policy, practice & research professionals, including those from government, NGO & research organisations, who want to develop their understanding & working knowledge of CBA techniques and its application in the decision-making process. It assumes little or no prior knowledge of CBA techniques. Basic Microsoft Excel proficiency is advisable.
Topics covered
What is CBA? The role in public sector decision-making
Economic principles & criteria underlying CBA as distinct from financial analysis
Introducing concepts of discounting, discounted cash flow analysis, Net Present Value (NPV), Benefit/Cost Ratio (BCR) & Internal Rate of Return (IRR)
SROI as a variant of CBA for projects with intangible costs & benefits
Using Sensitivity Analysis to allow for uncertainty
Step-by-step demonstration of CBA/SROI applied to a social project for project appraisal
Applying decision rules in CBA using Excel
Identifying & valuing costs & benefits in CBA
Methods & techniques of non-market valuation & data sources
Social Return on Investment (SROI) Analysis & an overview of the Queensland Government's framework for Social Impact Analysis (SIA)
A case study using CBA/SROI analysis
Learning objectives
Understand the rationale for CBAs, key concepts & economic principles underlying them, & how they can assist the policy & project decision-making process
Learn basic processes & methods for undertaking CBA
Discuss the need for the valuation & incorporation of non-monetary costs & benefits, including those of a social and/or intangible nature
Appreciate SROI as a method to appraise projects with mainly intangible costs & benefits, & Social Impact Analysis (SIA) as prescribed by Queensland Government
Understand the limitations of CBAs, including appropriate uses & caveats in interpretation of results
Have practical experience using basic CBA processes & methods
Demonstrate a basic proficiency in the use of spreadsheet-based CBAs
Understand how to apply Sensitivity Analysis & threshold analysis techniques
Next course
2019 - Sign up to our mailing list for schedule updates
For Custom & Group courses - Email us to discuss
Fees (excl. GST)
$1,616 - Early Bird discountt
$1,950 - After Early Bird discount expires
$1,560 - Groups (3 or more)
$1,463 - Students
(Fees include course materials, morning & afternoon tea & lunch.)
Course Leader
Associate Professor Richard Brown is a specialist in applied cost-benefit analysis,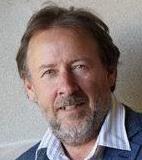 non-market valuation methodologies, & the economics of international migration. He has extensive advisory experience as an applied project & policy analyst for public & private sector organisations in Australia & internationally, including: the Queensland Office of the Public Guardian on the roll-out of the NDIS, DFAT/AusAID; CSIRO; various Queensland State Government Departments; Queensland Competition Authority; Brisbane City Council; & private consultancy companies including KPMG & NineSquared.
Richard has extensive experience designing & conducting training courses & workshops in cost-benefit analysis for governmental & non-governmental agencies, domestically & internationally including governments of Bahrain, Malaysia, Mauritius, Singapore & South Africa. Recent training & advisory work also covers agencies engaged specifically in the social sectors, including the Department of Family & Social Services, Singapore & MiET Africa, an NGO engaged in youth education & health programs in Southern Africa.
Richard is an Associate Professor in Economics in the Faculty of Business, Economics & Law at the University of Queensland. He has held positions at the Institute of Social Studies, the Netherlands, University of Kwazulu-Natal, South Africa, & visiting positions at the University of Khartoum, Sudan; The Hubert H. Humphrey Institute, University of Minnesota; Faculty of Economics & King's College, Cambridge; the Department of Economics & St Antony's College, Oxford; Department of Economics, University of Vienna.
When
2019 - Sign up to our mailing list for schedule updates
For Custom & Group courses - Email us to discuss
Where
UQ's Institute for Social Science Research, Cycad Building, 80 Meiers Road, Indooroopilly